Care for Your Family | The Elite Philosophy
As an Osteopathic Family Physician, I take pride in caring for my patients as a whole and helping to prevent disease. I have a special interest in Aesthetics/Cosmetics and Anti-Aging and have experienced first-hand many aesthetic procedures. I also have experience with a multitude of aesthetic and skin products. I stay current with my education as well as the anti-aging trends and only use state-of-the-art equipment for my patients.
Our goal at Elite Medicine and Aesthetic Institute is to have happy patients who understand and are educated about their health and/or conditions as well as prevention of disease. We pride ourselves on treating patients like our own family.
Specials

20% OFF

Cosmetic or Aesthetic
Products & Services

When you spend $200 or more on cosmetic or aesthetic product or services. One per customer. Cannot be combined with other offers.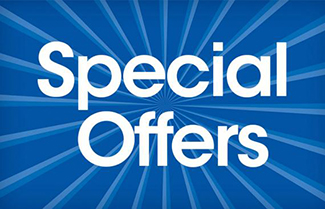 Protect yourself from the Sun and Keep Hydrated!
Buy any Sunscreen and get a travel Avene Water Spray FREE, while supplies last!
Get Summer Body Ready!
$500 Off your first TruSculpt iD Non-Surgical Body Contouring and Fat Loss Treatment

Get Longer, Thicker, Darker Eye Lashes!
BUY ONE Latisse 5 ml, and GET ONE at 30% OFF, limited time offer!
Back by Popular Demand, Red Carpet Facial!
$100 Fire and Ice Facials (normally $175)

Look and Feel younger with less wrinkles!
Botox - $50 off any area (minimum 20 units)
Fillers - $75 off 1 vial of any filler and $150 off 2 vials of any filler

Be Healthy, Stay Healthy!
Come in for your School and Sports Physicals. We welcome all students and teachers, as well as all other patients!


Always Look and Feel your Best at Elite Medicine and Aesthetic Institute!

Come in for your complimentary cosmetic consultation so we may access your individual cosmetic needs and desires to determine the best treatments to achieve your desired result. Everyone receives a free gift bag!

To sign up for future specials Click Here